Peaks and Plains: Improving user experience, self-service and communications
Peaks and Plains Housing Trust provide high quality, affordable housing to people in Macclesfield and the surrounding areas. Sigma worked with the organisation to redesign and develop their website in Umbraco. 
Duration: 3 months
3 minute read
What we did
As well as delivering a range of improvements for end-users through their new branding and digital strategy, Peaks and Plains have also improved the way they maintain the content of their web channels through the implementation of the Umbraco content management platform. Umbraco allows them to update and reuse content quickly and easily in-house through an intuitive interface. This gives them much greater control over the communications and will allow them to launch future services online with ease due to the Umbraco templates.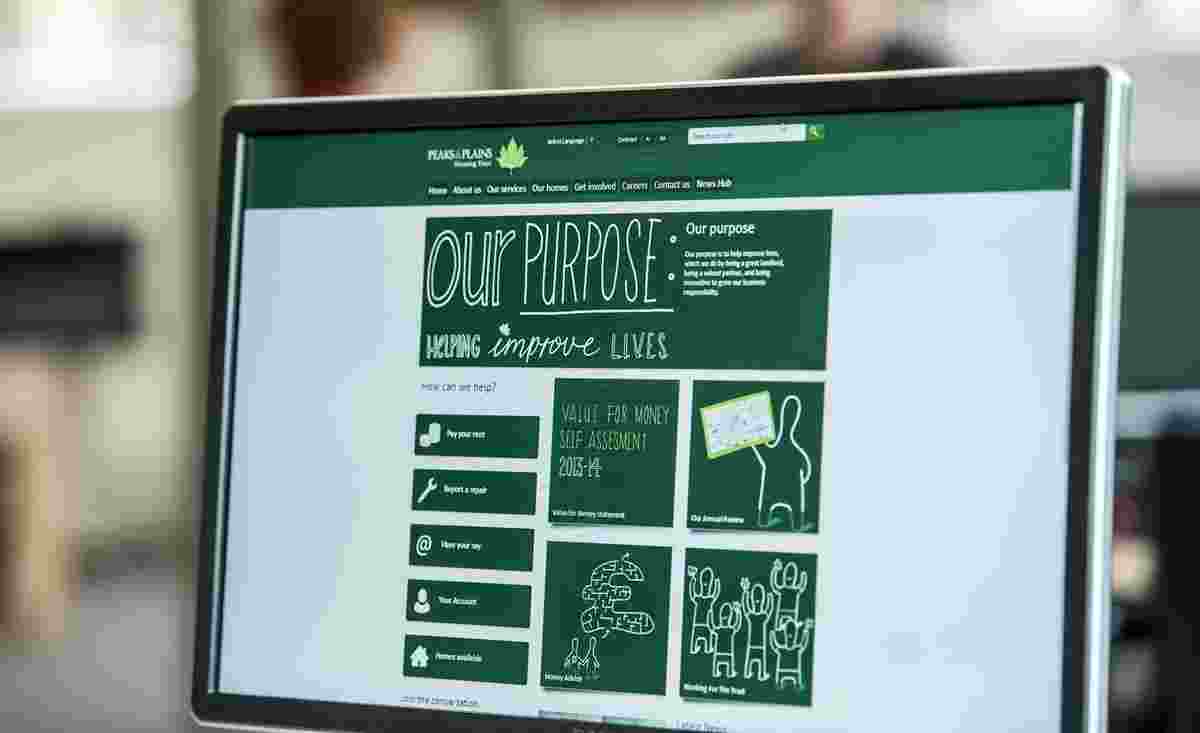 The 'Your Account' section is integrated with Peaks and Plains systems and provides self-service options. Since launching the site, we have continued to work with Peaks and Plains, and made several enhancements. The most recent of which is a News Hub that pulls together news and information from multiple channels into one place.
We also helped Peaks and Plains with their Intranet called 'Grapevine'. Peaks and Plains already used SharePoint and wanted to roll out a new design and improved functionality. The design we created and helped implement is similar to the public-facing website but with some clear differences. We also provided some SharePoint consultancy and advice on how particular widgets should work.
Sigma has delivered an excellent service in a very tight timescale. The finished product has been creatively designed to a very high standard, with the added benefit of an enhanced content management system that will future proof the site and allow it to grow as the Trust grows.
Services
Expert evaluation of the current site and identification of quick wins
Information Architecture
User Experience and interaction design
Development in Umbraco
Ongoing support and maintenance