Folksam: A cloud-based, user-friendly, integrated intranet
With nearly 4000 employees, Folksam wanted to improve their internal communications and working practices. Sigma was asked to deliver a cloud-based, user-friendly intranet that would be intuitive, easy to use and looks great.
Duration: 4 months
2 minute read
Folksam is one of the largest insurance companies in Sweden and offers a wide variety of insurance, savings and loan products. Their staff have varying IT skills and so keeping their intranet simple and easy to use was their primary objective.
It is a fast-paced working environment with a high volume of customer interactions. Every employee must be able to quickly locate and provide customers with up-to-date, relevant and accurate information.
In addition to this, Folksam wanted to be able to streamline information, highlight certain content and to deliver small, high-value features that users really appreciate, such as What's for Lunch?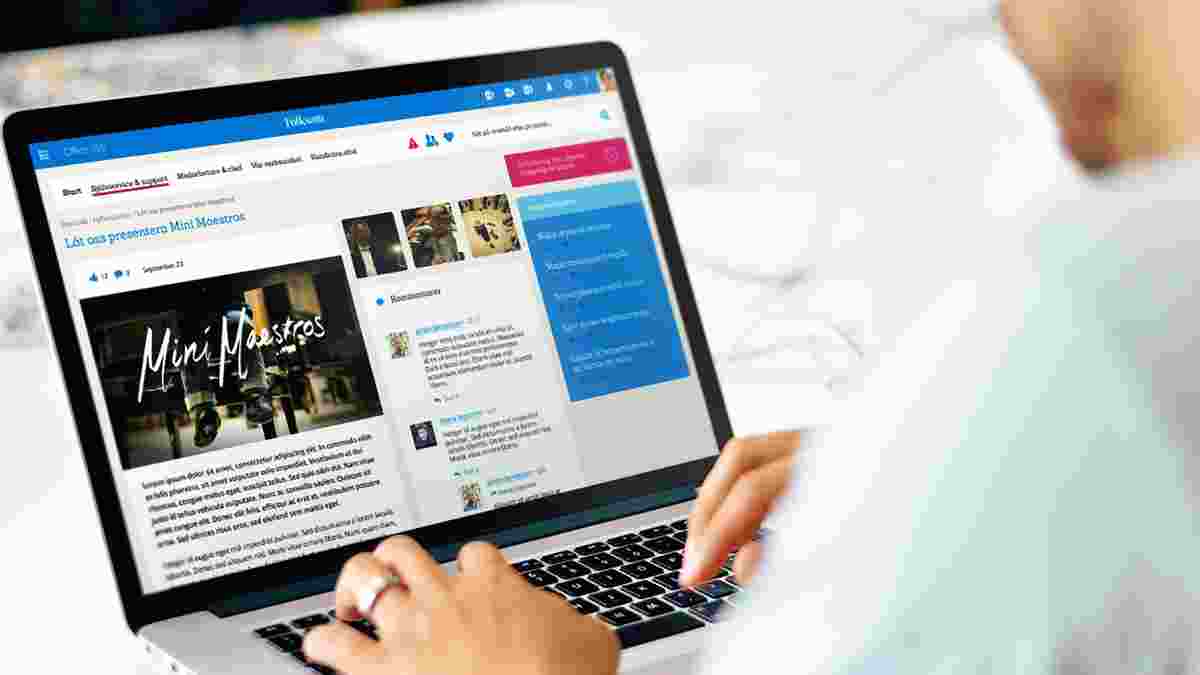 What we did
Instead of developing an intranet from scratch, Sigma supplied Folksam with Core – our packaged digital workplace solution for SharePoint and Office 365. We began by identifying the different user groups within the organisation and defining what "success" for the project would look like. From this initial piece of research, we were able to work with Folksam to define key areas of the intranet and outlined a detailed information architecture for the Core implementation. 
We took an iterative approach to the design process and worked closely with key stakeholders to map out the look and feel of the intranet, following Folksam's brand guidelines. A Core developer then integrated these designs with Core and implemented a whole range of Core's features - such as a personalised homepage, document management and a news & events section - on top of Folksam's existing SharePoint functionality. 
I would absolutely recommend Core by Sigma, we're very satisfied. We've got a great intranet that works exactly how we hoped it would.
What we achieved
Folksam now has an intuitive and user-friendly intranet for its employees to use every day. 
Developed in the Bool Core solution, based on SharePoint and tailored to their requirements
Built on a responsive framework to ensure a better user experience for all users regardless of device
Easy management and upkeep for content editors
Integrated project lifecycle for document management
Services 
Creative & Interaction Design 
Information Architecture 
Core development and integration with SharePoint 
Testing & quality assurance